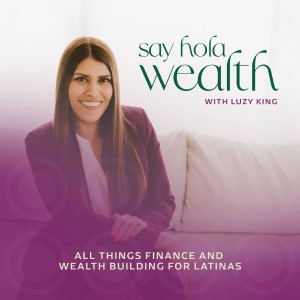 Tuesday Aug 09, 2022
Why Immigrants Need To Start Investing | Adina Appelbaum, Esq | Immigrant Finance
Episode 18 is all about how to start investing as an immigrant, featuring Adina Appelbaum, Esq., Immigrant Finance.
Adina Appelbaum, Esq., is an Immigration Attorney, Accredited Financial Counselor (AFC)®, and Financial and Business Coach. She is the Co-Creator and Co-Founder of Immigrant Finance, an education, and coaching company that empowers immigrant families with personal finance education and online business development so they can make the shift from surviving to thriving and building generational wealth.
In this episode, we covered:
Adina's money journey

How to help the immigrant community.

How to start building your wealth journey as an immigrant.

What are the legal requirements for immigrants to invest in the US. 

How to decide if prioritize debt or investing.

How to overcome mindset blockers that limit the immigrant community.

How to prioritize your wealth-building journey.

How to balance running a business and being a mother.

And Much More!
You can follow Adina on Instagram or visit her website.
For more information on this episode, go to www. sayholawealth.com
Ready to build generational wealth?
Apply to work with Luzy for Financial Coaching.
Apply to work with Luzy for Business Coaching
You can follow Luzy on Instagram 
Love this episode? Leave us a review if you listen to Apple Podcast.
Comments
(0)
To leave or reply to comments, please download free Podbean or