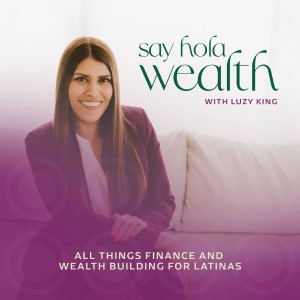 Tuesday Jul 12, 2022
How To Invest In Real Estate 101| Victor Zeledon, Our Journey With Less
Episode 14 is all about how to get started in real estate investing, featuring Victor Zeledon of Our Journey With Less.  Victor is an Airbnb ambassador and coach.  Victor and his wife are on their journey to financial independence through real estate investing.
In this episode, we covered:
Victor's  money story.
How starting a budget has allowed him to become a real estate investor.
How a community is key to overcoming debt shame.
How to let go of limiting beliefs as a male.
How to apply for a NACA loan.
How to own multiple properties in different states.
What is house hacking.
Mindset reset for real estate investors.
And Much More! 
You can follow Victor on Instagram.
Ready to start your wealth-building Journey?
Apply to work with Luzy for Financial Coaching.
Apply to work with Luzy for Business Coaching
Love this episode? Leave us a review if you listen to Apple Podcast, and be sure to follow us on Instagram, Tiktok, or visit our website.
Comments
(0)
To leave or reply to comments, please download free Podbean or